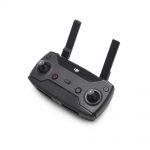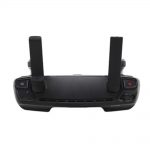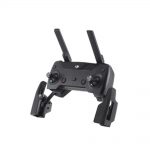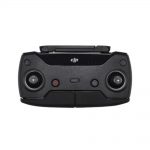 Remote Controller for Spark
Video transmission range of up to 1.2 mi (2 km).
Top speed of up to 31 mph (50 kph) in Sport mode.
ส่งสินค้าฟรี
บริการช่วยเหลือ แนะนำ และ Service
Spark's remote controller features a brand new Wi-Fi signal transmission system, capable of controlling the aircraft * and gimbal camera at a maximum transmission range of 1.2 mi (2 km). **
The remote controller can connect to a mobile device wirelessly and display a live video feed via DJI GO 4. Its folding clamps allow you to attach your mobile device securely. Maximum remote controller battery life is approximately 2.5 hours. ***
* The Spark remote controller is currently only compatible with Spark aircraft.
** The remote controller can only reach its maximum transmission distance (FCC) in wide open areas with no electromagnetic interference and at an altitude of around 120 meters.
*** Maximum operation time should be taken for reference only.
Specifications
Operating frequencies: 2.412-2.462 GHz, 5.745-5.825 GHz
Max transmission distance (unobstructed, free of interference):
2.4 GHz: 1.2 mi (2 km, FCC), 0.31 mi (0.5 km, CE), 0.31 mi (0.5 km, SRRC)
5.8 GHz: 1.2 mi (2 km, FCC), 0.19 mi (0.3 km, CE), 0.75 mi (1.2 km, SRRC)
Note: 5.8 GHz transmission is not available in some regions due to local regulations.
Operating temperature range: 32°F to 104°F (0°C to 40°C)
Built-in battery: 2970 mAh
Transmitter power (EIRP):
2.4 GHz: 26 dbm (FCC), 18 dBm (CE), 18 dBm (SRRC)
5.8 GHz: 28 dbm (FCC), 14 dBm (CE), 26 dBm (SRRC)
Operating voltage: 950 mA, 3.7 V
Supported mobile device thickness: 6.5 mm-8.5 mm
Max length: 160 mm
Compatibility
Spark